Housing Rehabilitation
Community Development Block Grant
Assisting Communities in Providing Available & Affordable Housing
This program assists communities with preserving existing housing stock and creating new housing opportunities. The eligible housing activity includes:
Upper story housing conversion
This program is funded through the federal Community Development Block Grant (CDBG) and must primarily benefit low and moderate income individuals.
The Upper story housing conversion program provides assistance for the conversion of existing downtown building space into new residential units. The maximum award under this program is $600,000 - $550,000 inclusive of project and administrative costs and an optional additional amount of $50,000 for Green Streets Criteria.
Who Qualifies?
Projects must primarily benefit low- and moderate income persons (per the U.S. Department of Housing and Urban Development definition)
Non-entitlement cities and counties are eligible applicants.
How Do I Apply?
Upper story housing applications are due on November 1, 2022 If funds are available after this date, additional application rounds may be announced.
Visit iowagrants.gov for application instructions and to apply for funds.
IEDA is hosting a special round of CDBG applications for Downtown Revitalization (DTR) and Upper Story Rehabilitation (HSGU) projects. The application forms are now available and must be completed and uploaded into iowagrants by 11:59 p.m. on Sunday April 30, 2023. Any applications uploaded after that date and time will not be accepted.
Note that these special rounds will not offer the same funding level as the regular annual rounds as there is approximately enough money to fund two DTR projects and three or four HSGU projects.
Contact: Joyce Brown for the Upper Story component, joyce.brown@iowaeda.com or Ed Basch for the DTR component, ed.basch@iowaeda.com.
Housing Sustainability Awards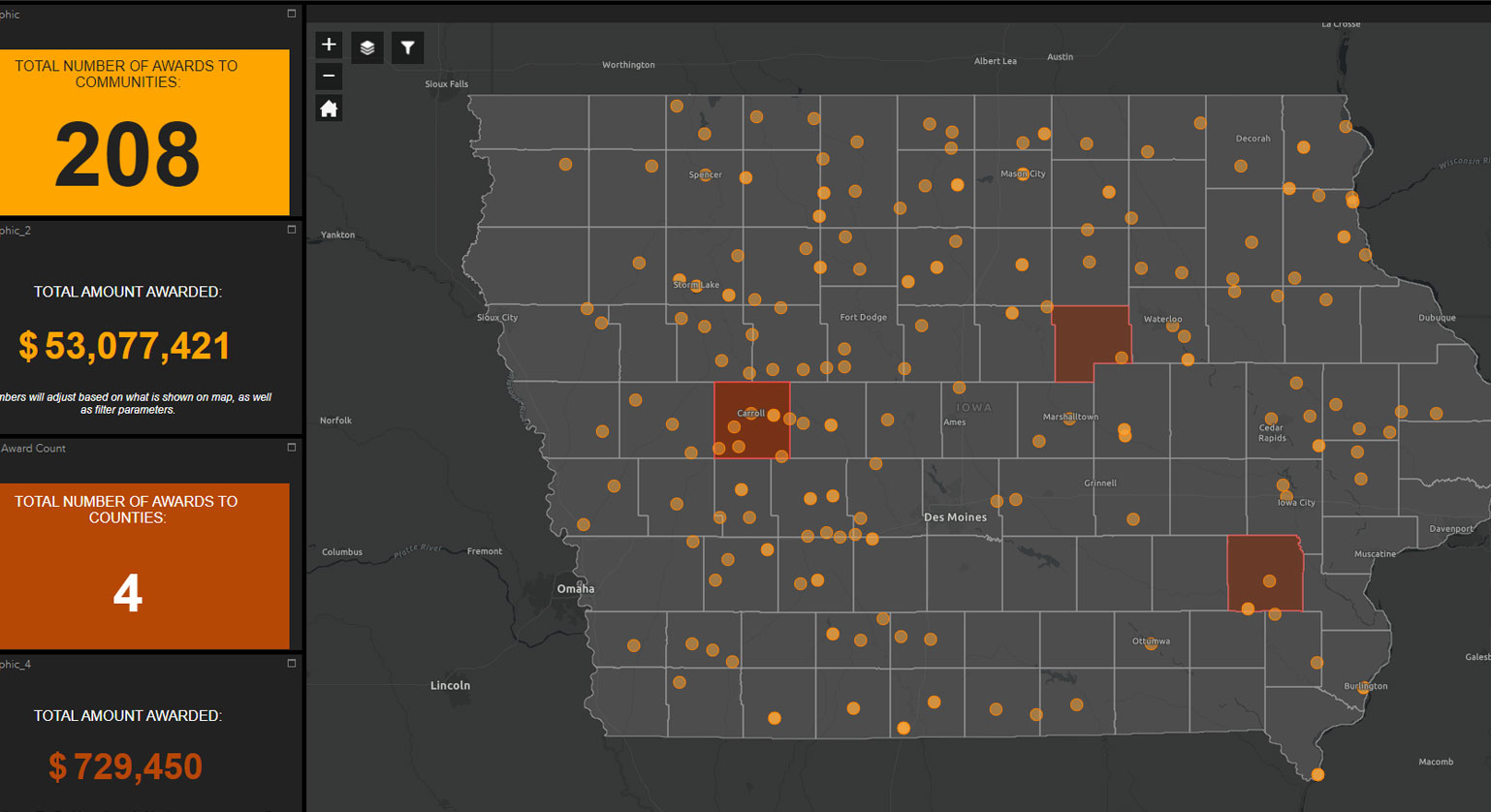 View a map of the communities awarded Housing Sustainability funds and an outline of the projects funded.