Iowa Bioscience
Ingenuity is in our DNA
Iowa Bioscience: Outpacing the Nation
Iowa has earned a reputation as a bioscience epicenter with an unwavering commitment to innovation and collaboration. From startup companies to globally respected industry leaders in research and development, Iowa's bioscience enterprises are discovering the innovations that will spur future economic growth.

In the last decade, Iowa made significant progress in building the industry, with employment growing 8% between 2016 and 2021. Roughly 1,805 entities are working to commercialize Iowa's bioscience innovations.

Iowa's blend of business-friendly government policies, innovative private industries and world-class research institutions have cemented the state's position as a biosciences leader.
Right Treatment, Right Time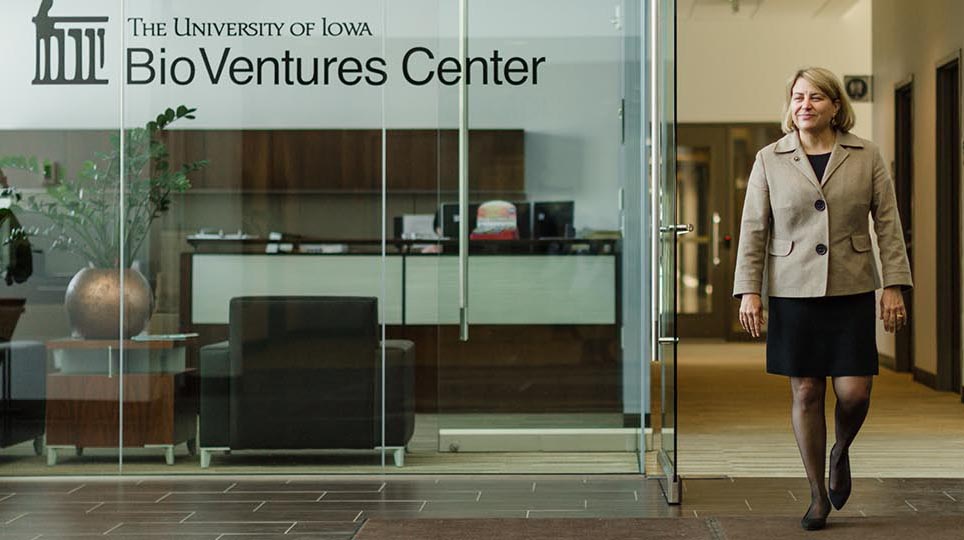 The collaborative efforts of medical researchers and the state of Iowa may lead to better outcomes for millions of patients suffering from lung disease. "We're in the business of precision medicine," explains Dr. Susan A. Wood, president and CEO and Iowa-based VIDA Diagnostics. "Imagine a cluster of cancerous cells the size of a pea – our imaging software can not only pinpoint the location, but our data can produce a predictive model that will map out the best treatment path to eradicate it."
Read more about how VIDA Diagnostics harnesses big data to fight disease.
Iowa Labor Force
Laborshed Studies
A flexible tool for understanding the workforce characteristics of the local labor market.
For more information, contact:
Mark Laurenzo
Email Mark