Enhance Iowa
Revitalizing Iowa
Improving Community Vitality through Recreational Attractions
Enhance Iowa provides grant funds to assist projects that provide recreational, cultural, entertainment and educational attractions, as well as sports tourism. The funds help communities create transformational projects that enhance the vitality of a region and the state overall. Funds must be primarily used for vertical infrastructure (land acquisition and construction, major renovation and major repair of buildings, all appurtenant structures, utilities, site development and recreational trails.)
Enhance Iowa will accept applications for the new Sports Tourism program starting February 1. This new program provides financial assistance for projects that market or promote professional, collegiate and amateur level sporting events that occur in Iowa.
Who Qualifies?
Project must be available to the general public for use
At least 65% of the project funds must be raised
Eligible applicants are cities, counties and not-for-profit organizations
How Do I Apply?
Review Enhance Iowa Frequently Asked Questions.
Submit a Notice of Intent to Apply found in Resources.
Please contact one of the program managers to receive the Enhance Iowa CAT application.
Applications will be accepted on: August 15, 2023, November 15, 2023, February 15, 2024, and May 15, 2024, subject to available funds.
Enhance Iowa Award Map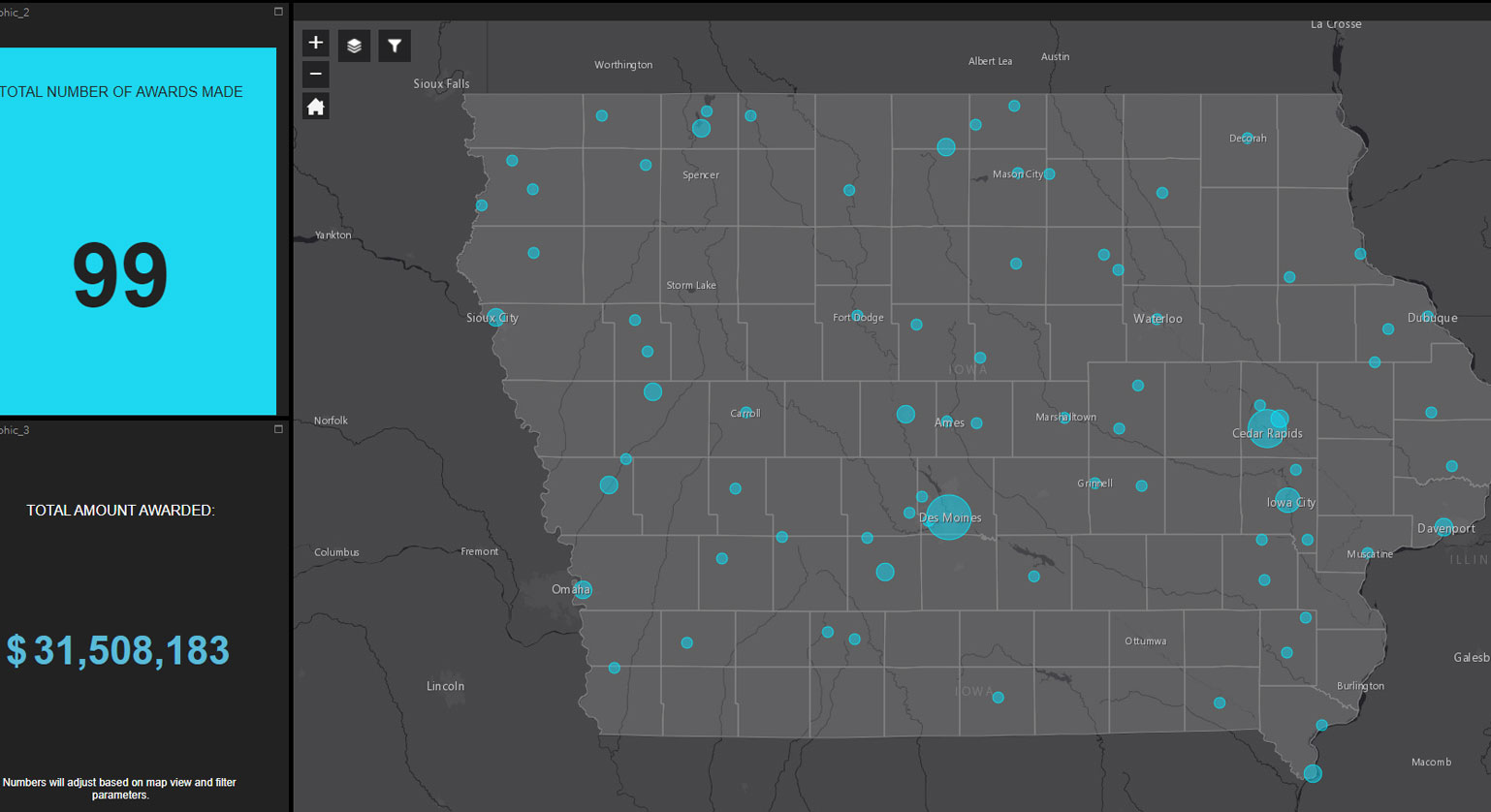 View a map of communities that have received CAT award funding and an outline of the projects funded.