'Iowa Nice' Meets Japanese Culinary Scene
January 4, 2021
Berkwood Farms Leverages the International Export Market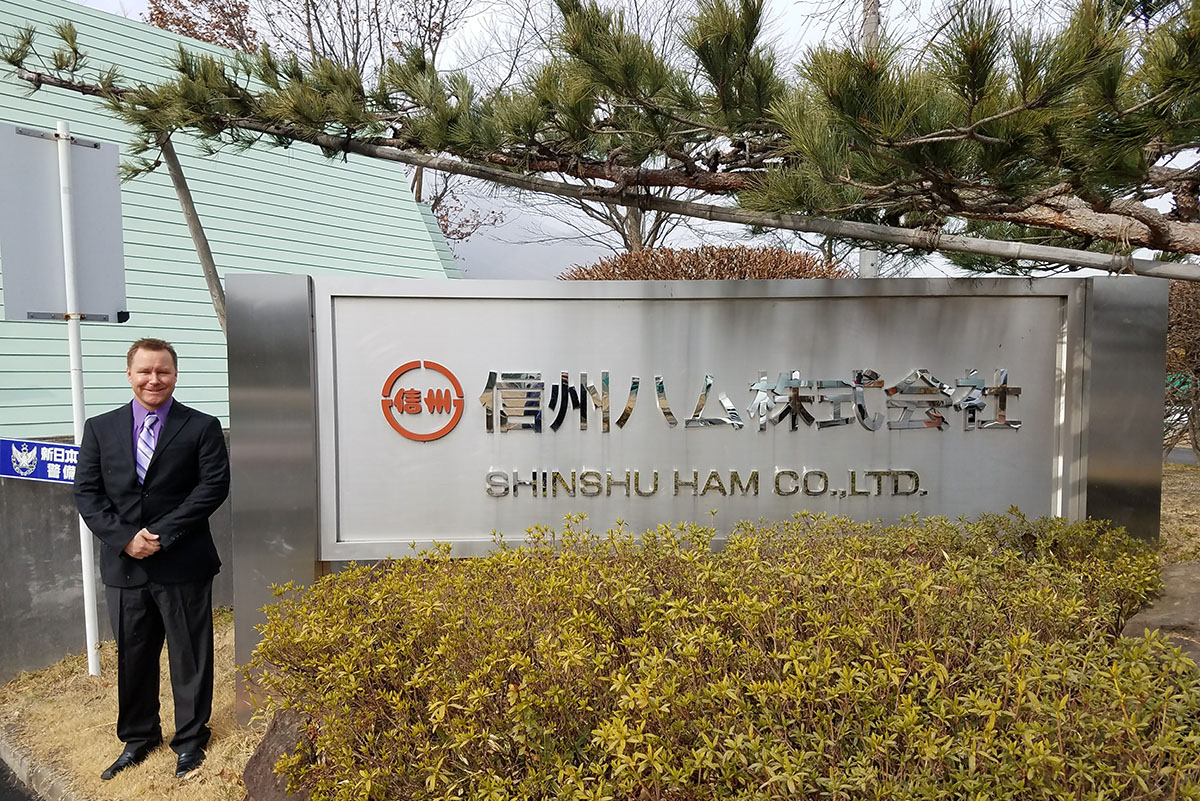 While eating your way through Tokyo, Japan, one of the last things you might expect to wind up on your plate would be an Iowa pork chop. You'd be surprised however, to find out that Des Moines-based Berkwood Farms plans to serve exactly that.

Berkwood Farms is a coalition of more than 80 independent family farmers and one of the largest American suppliers of 100% certified pure heirloom Berkshire pork. It's also the only farmer-owned company with national distribution.

Though the company began by selling pork to local Iowa restaurants, they now sell to the kitchens of some of America's finest restaurants, country clubs and grocery stores across the country. Berkwood Farms hasn't let the national presence change its loyalty to its Iowa roots.

"We want to sell to establishments that emphasize our values," said Nick Jones, CEO of Berkwood Farms. "We don't want to be the biggest, we want to partner with companies that align with us."
Now, the company is focusing on another, more ambitious expansion: the global market.
Entering the Japanese Market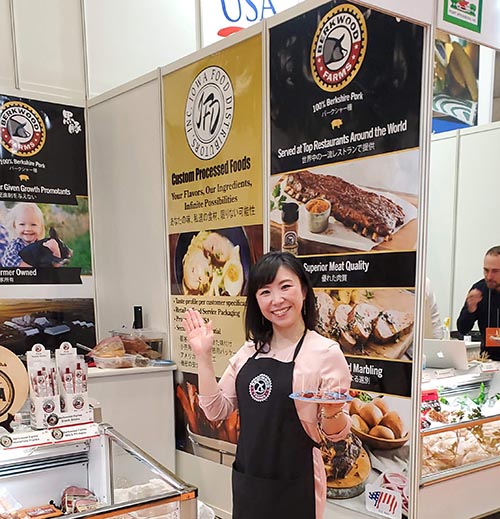 The company decided to put a focus on work in Japan because according to Jones, the Japanese value high-quality products, especially delicacies like Berkshire pork or Wagyu beef.

"[The Japan market] still only makes up maybe 15 - 20% of our gross sales throughout the year, but it's growing, and we're starting to take note," Jones said.

The International Trade Office of the Iowa Economic Development Authority (IEDA) has assisted Berkwood Farms and their expansion efforts in Japan for the past several years. The company participated in a Japanese Food Service delegation that came to Iowa, sent employees to Japan in 2018 and 2019, attended several IEDA export education seminars, explored foreign trademarks and paid social media opportunities in Japan and more.

"Things with Japan take a while, but once they take, you've got a partner for life," said Jones. "IEDA understands that and helps us promote Iowa for [the Japanese people] to believe in us."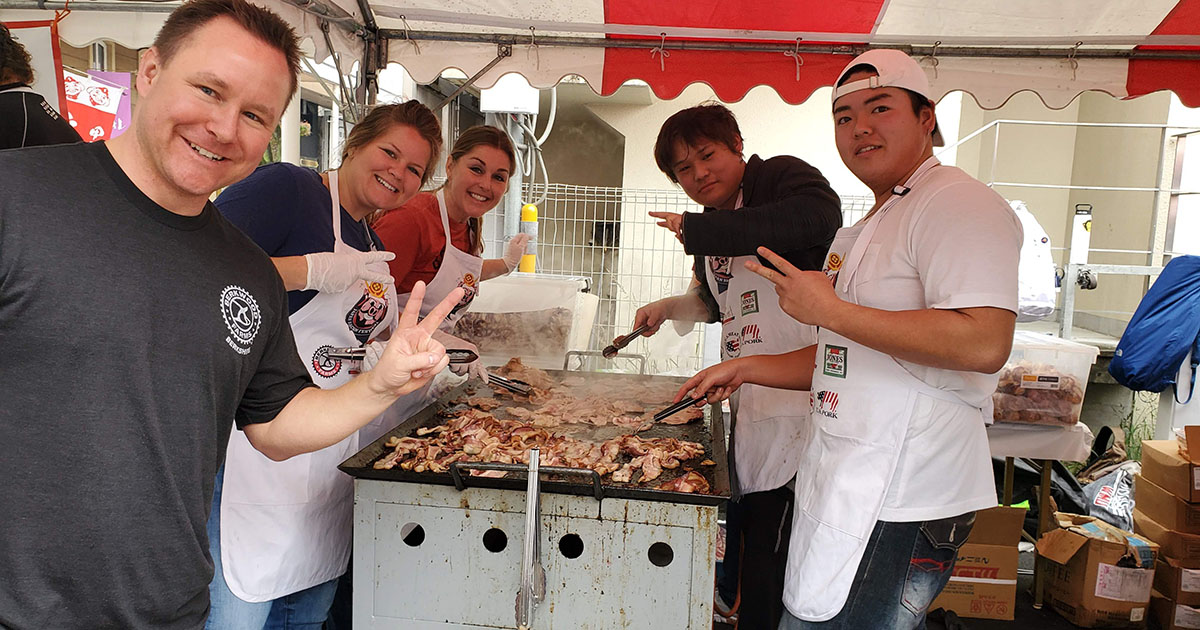 The relationship might take some time to grow, but it is proving to be fruitful. Berkwood Farms has been participating in the Blue-Ribbon Bacon Festival in Des Moines' sister city of Kofu, Japan.

Iowa BBQ in Tokyo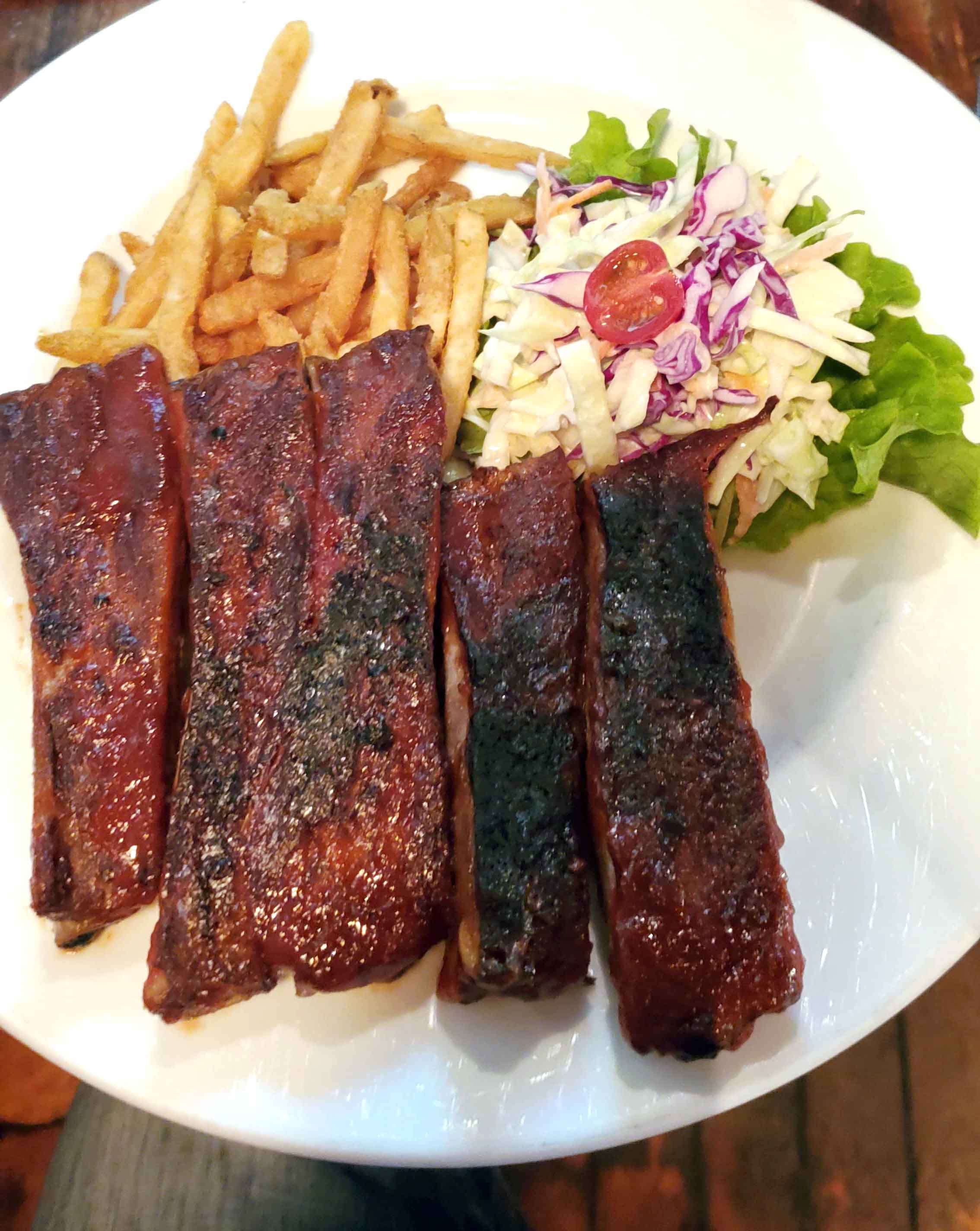 Berkwood Farms also worked on the creation of an Iowa-themed BBQ restaurant in Tokyo. The idea came after Mark Spence, owner of Hobgoblin Pubs in Tokyo, visited the Iowa State Fair with Jones. He loved the experience so much that he partnered with Jones to create the restaurant emphasizing all things Iowa. Big Iowa BBQ will serve imported Iowa pork from Berkwood Farms and craft beers from Toppling Goliath in Decorah and Exile Brewing Company in Des Moines.

Though most Japanese citizens likely don't have much of an idea of where Iowa is, let alone what the state embodies, through some help from IEDA, Berkwood Farms is working hard to change that.

"This shows that 'Iowa Nice' works well with other cultures and how fun working with Iowa companies can be," Jones said. "Words can't even explain what this great state of Iowa has to offer."

Photos Courtesy Nick Jones, Berkwood Farms