Beyond ethanol: How three international companies are finding success in Iowa
June 15, 2022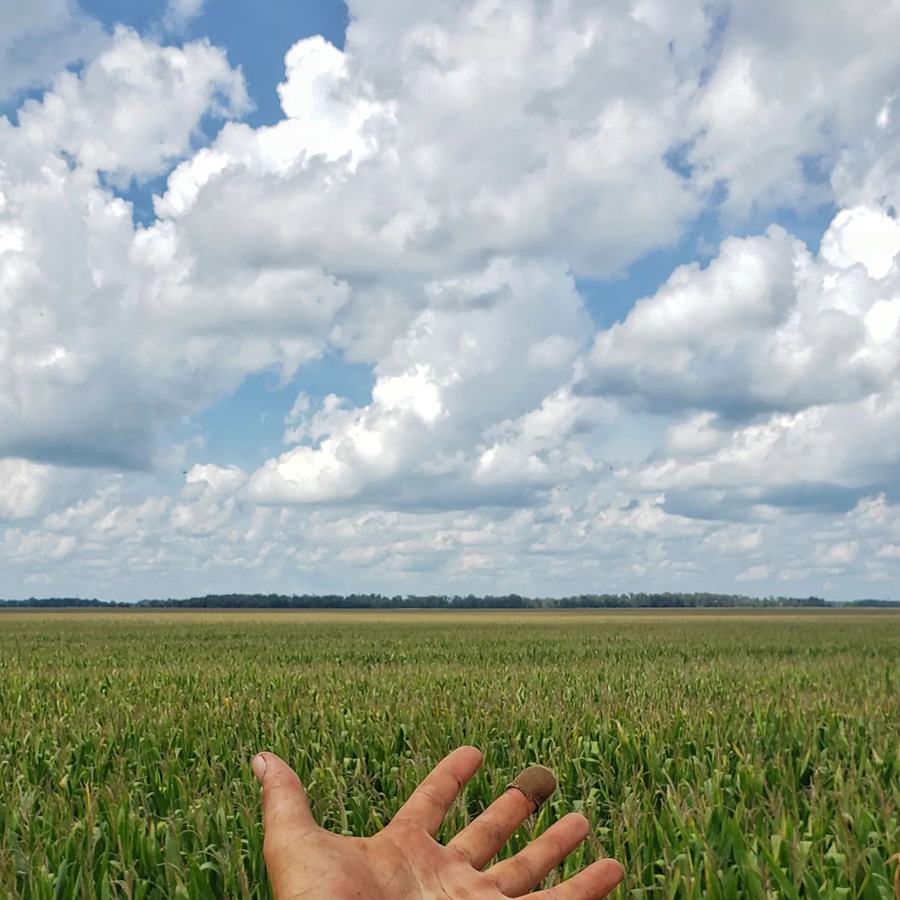 This story originally appeared on Biofuels Digest.

Iowa has a well-documented history in the ethanol business. We're the United States' leader in renewable fuel production with 41 ethanol refineries (capable of producing more than 4.5 billion gallons per year) and 11 biodiesel facilities (with annual production capacities of 410 million gallons). You've likely seen ethanol recently claim national headlines as higher oil prices have driven up demand for ethanol to ease fossil-based energy costs – an increase in demand that undoubtedly will be a boon for our farmers and our bioeconomy.

Ethanol may get the headlines, but the capabilities of Iowa's bioeconomy extend well beyond our expertise in ethanol. Companies such as Spiber, Inc., VERBIO and Qore® (a joint venture between Cargill and HELM) have discovered innovative applications for Iowa's abundant corn biomass and made the state an integral part of their respective business models. Using proprietary fermentation processes, each are transforming corn biomass into sustainable products and fossil fuel alternatives for consumer and industrial use.

Qore®: Next generation, biobased BDO
Through the Qore® joint venture, Cargill and HELM are investing a combined $300 million to build the first U.S.-based commercial-scale, renewable 1,4-butanediol (BDO) facility in Eddyville, Iowa (home of Cargill's biotechnology campus and corn refining plant).

The new facility will produce QIRA®, a next-generation, biobased BDO made through fermentation of corn-based sugars. According to Qore®, QIRA® can help save significant greenhouse gas emissions as compared to chemical intermediates made from fossil sources. This gives companies specializing in spandex fibers, bioplastics and polyurethanes the opportunity to use biobased ingredients to make more sustainable everyday products while delivering the quality that customers expect and without the need to change existing manufacturing processes. Using proprietary BDO process technology licensed from
Genomatica
, Qore® will leverage Cargill's feedstock supply and fermentation expertise to sustainably produce and distribute 65,000 metric tons per year of QIRA®.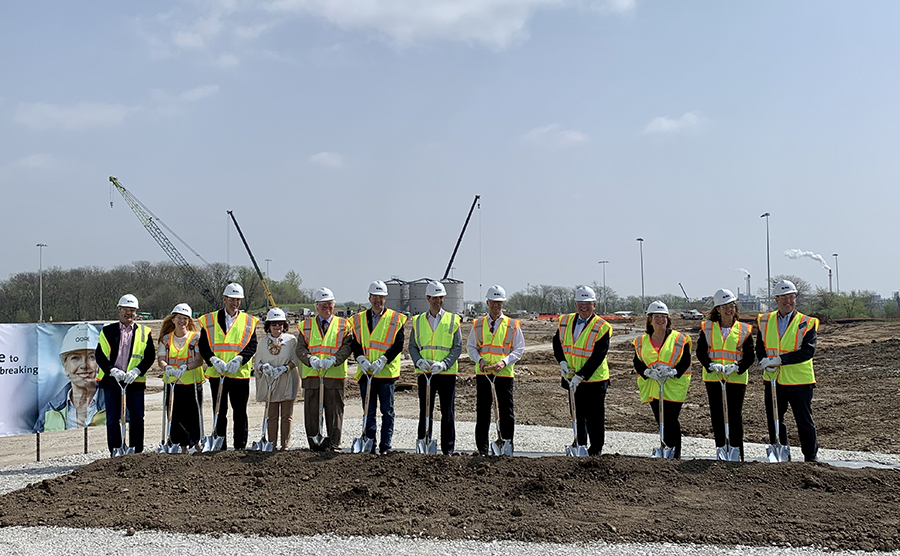 Representatives from Cargill and HELM at the groundbreaking of the Qore facility in Eddyville, Iowa.
"QIRA's areas of application in making people's everyday lives more sustainable are tremendous. Think of running shoes, denim jeans, yoga pants, plastic cups, car cockpits, electronic housings, wrist bands for watches or smart phone cases - to name just a few," says Jon Veldhouse, CEO, Qore®. "We are incredibly grateful for the strong support of the Iowa bioeconomy community and are proud of the considerable impact Iowa's farmers will have on making our planet more sustainable."
Qore's Eddyville facility is scheduled for completion in 2024 and will have easy access to corn feedstock while leveraging the area's existing infrastructure for processing and distribution to a variety of customers around the world. At a state and local level, the economic impact promises to be substantial – an annual output of 65,000 metric tons requires nearly 30,000 bushels of corn feedstock per day from Iowa's farmers.  
Spiber: Wearable bio-innovation
Founded in 2007, Japanese biotechnology company
Spiber Inc
. uses a proprietary fermentation process that transforms plant-derived biomass into biodegradable protein polymers used across a wide variety of industrial and consumer needs. Spiber's process offers a sustainability advantage by producing fibers created using sugars and microbes instead of fossil fuels.
Clinton, Iowa was chosen as headquarters of Spiber's North American location and home of the company's second commercial scale facility for the production of Spiber's protein polymer material, branded as Brewed ProteinTM. Brewed Protein can be processed into fibers for clothing and textiles, high performance auto parts, animal-free fur and leather alternatives. Through a partnership with
ADM
, Spiber America will combine its technology with ADM's mass production expertise, fermentation technology and corn wet mill to yield a ten-fold increase in production of Brewed Protein.
A serendipitous meeting with ADM was one of the key factors driving Spiber's interest in making a significant investment in Clinton. Other innate characteristics about Iowa sealed the deal.
"At this stage of our company's development, it's attractive to go to areas that not only have affordable sugar sources, but well-developed infrastructure, economic stability and good access to highly skilled labor," said Daniel Meyer, president, Spiber America LLC.
VERBIO: Closing the gap in renewable natural gas
Germany-based
VERBIO
found a unique opportunity in Iowa to launch its North American expansion plan. As Europe's only industrial-scale producer of biodiesel, bioethanol and renewable natural gas (RNG), the company's expansion strategy seeks to close gaps identified with the United States' Renewable Fuels Standard (RFS) program.
"While the RFS has been a great success, the portion from the Advanced Biofuels category related to cellulosic biofuels has greatly underperformed," said Claus Sauter, founder and CEO, VERBIO. "By 2022, the RFS envisioned 16 billion gallons of biofuels being produced from this category. However, production to date has not exceeded 0.6 billion gallons. With the right policies, there is a tremendous untapped source of agricultural residue feedstock available for renewable fuels."
After an extensive site search across the Midwest, VERBIO selected Nevada, Iowa as home base for its North American operations. Building on the grounds of a cellulosic ethanol plant formerly owned by DuPont gave the company several operational advantages – chief among them, a natural gas pipeline owned and operated by Alliant Energy. Phase one of this facility has the capacity to process more than 100,000 tons of corn stover, equating to an output of seven million gallons of renewable natural gas per year. Upon completion of phase two in the first quarter of 2023, VERBIO estimates it will produce 19 million gallons of RNG annually.
"Each of these projects exemplify our economic development strategy in Iowa, which is about innovation and attracting highly skilled jobs that will raise the standard of living and create wealth for our state," said Debi Durham, executive director, Iowa Economic Development Authority and Iowa Finance Authority.
As different as these companies are, their futures are intertwined thanks to a reliance on Iowa's abundant biomass and pro-business environment that incentivizes innovation, collaboration and growth.