An epicenter of animal health: How Iowa's public-private partnerships advance vaccine innovation
June 23, 2022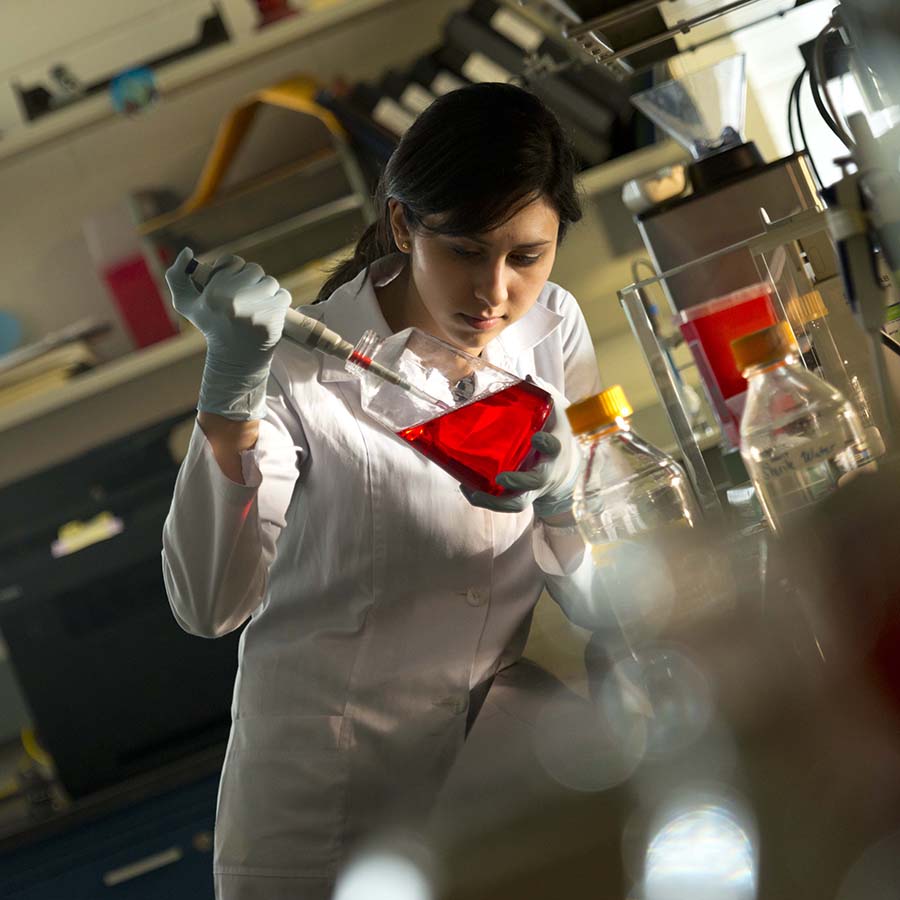 This story originally appeared on Biofuels Digest.

Well known for advancements in crop sciences and biofuels, Iowa's leadership in the bioindustry extends beyond these pillars into the field of animal health. The state boasts the second highest concentration of animal scientists in the United States, many of whom hail from Ames, Iowa (which has the highest concentration of animal scientists of any metro area in the country). Ames is an animal health epicenter in its own right as home to Iowa State University's (ISU) College of Veterinary Medicine and to one of Merck's Animal Health vaccine manufacturing facilities. Each entity's credentials are impressive on their own merits, but a new four-year strategic alliance between the two organizations now aims to combine Merck Animal Health's resources and industry leadership with Iowa State's research capabilities to expedite the delivery of advanced animal health solutions to the marketplace.

"It's like one plus one is now three," said Mike Roof, chief technology officer of vaccines and immunotherapeutics at Iowa State University. "A project might start by looking at the vector of a vaccine, which evolves into the development of a computer system to track emerging diseases, which evolves into Merck hiring a post-doctoral fellow working on a project. The alliance is in its infancy now, but the potential opportunities are endless."

With an emphasis on new treatments for companion, equine and livestock animals, the first phase of this joint research project explores innovations in drug and vaccine delivery and encompasses research and development, manufacturing, business development and more.

New Path Toward Collaboration
This strategic alliance represents the continuation of a long-standing relationship. The two organizations previously joined forces on projects such as the development of SEQUIVITY®, Merck Animal Heath's revolutionary RNA particle technology platform designed to combat new and evolving disease pathogens, including the company's recently announced vaccine for sapovirus which causes diarrhea in young pigs. Now supported through a formalized structure and dedicated funding, the new alliance fully integrates both parties' capabilities and leverages resources and expertise beyond the scope of prior projects. First launched in February 2022, the alliance has quickly expanded beyond its initial scope into a fully integrated portfolio yielding immediate benefits for both organizations: ISU has taken advantage of Merck's global research infrastructure, animal health industry insights, and expertise across various business units, while Merck has benefitted from closer access to in-state talent, broader customer access, and the opportunity to run pilot test studies and small clinical trials at the university or through associated contract research organizations.

Investing in Emerging Technologies
Among the many advancements and investments borne out of ISU's research facilities are three that offer long-term promise for continued improvements in animal (and human) health:
Nanovaccine development using nanoparticles. Nearly all companies specializing in animal health and human health have an interest in nanoparticles given the potential applications for developing nanovaccines that are needle-free, remain stable at room temperature, and take far less time to manufacture. ISU's Nanovaccine Institute is on the leading edge of this research that promises to offer an effective method of delivery for livestock and other animals.

Investments in future vaccine development. Located in ISU's Research Park, CYVAX is ISU's Vaccine Development Laboratory focused on USDA-compliant master seeds, manufacturing scale up and commercial development of materials used for clinical trials. The lab supports startups in a critical phase of company maturation with the goal of providing participating early-stage companies with an avenue for long-term commercial success.

Production of RNA vaccines using extracellular vesicles. RNA vaccines have received plenty of headlines in recent years, but current applications of RNA technology can be expensive and complicated. ISU is working toward improvements on this technology that could make human vaccines cheaper and allow RNA vaccines to come into the animal health space.
Scaling Into a Portfolio
Thanks to these advancements, Merck Animal Health has been able to plan for projects beyond a pathogen-specific scope. Under this partnership, Merck and ISU have built a portfolio of projects focused not only on research and development, but data management, immunostimulants to improve the immune system, and streamlining vaccine dosing and delivery as well. This advanced portfolio of platform technologies can be applied across Merck's ecosystem, allowing greater interface between complex interdisciplinary teams.
As the relationship between ISU and Merck Animal Health continues, it's bolstered by Iowa's pro-business environment that incentivizes innovation and collaboration – a key factor in solidifying the state's standing as an epicenter for
animal health
and
bioscience
excellence.