Accumold: A Macro Leader in Micro Tech
December 5, 2022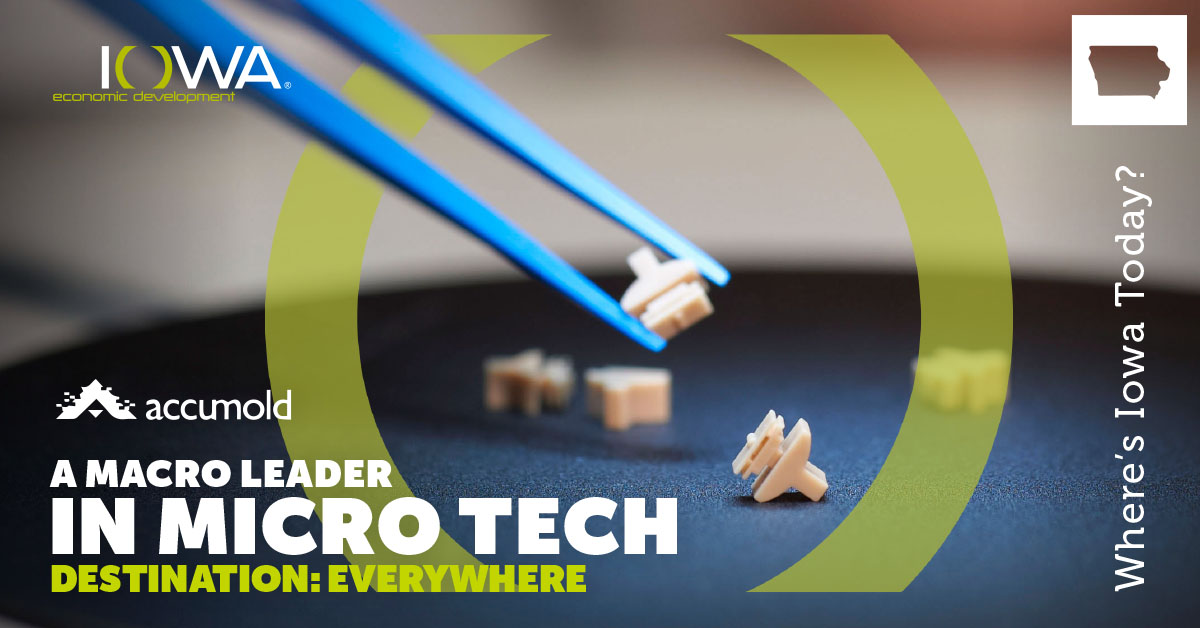 Most consumers don't think about the essential technology that's manufactured for everyday devices, like our phones. That's where Accumold comes in. From humble origins in an Ankeny, Iowa, garage, the Des Moines-based company is now a global leader in high-volume precision micro-molding, a highly specialized manufacturing process that produces extremely small, high-precision components. Accumold brings nearly 40 years of expertise in microelectronics, medical technology, wearables and more.

Aaron Johnson, Accumold's vice president of marketing and customer strategy, discussed the company's origins, how they're utilizing the latest innovations in microtechnology to make an impact around the world, and how operating in Iowa has contributed to the company reaching customers across the globe.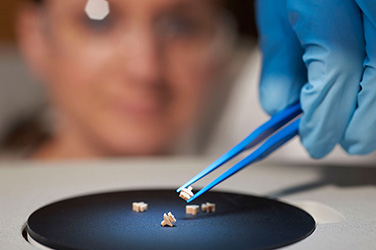 Q: Accumold's roots originate in Iowa. How has the company evolved over the years to meet consumer demand?

Aaron Johnson (AJ): Accumold was founded in the mid-1980s by a couple of toolmakers who worked in the electronics field and were starting to see increased demand for smaller plastics as society moved toward digital and away from analog. Miniaturization allowed for more functional cell phones, computers, medical devices, automobiles and more. This change sparked an idea to build micro-sized plastic components in a more efficient and effective way than conventional technology allowed at the time.

Q: What's unique about Accumold's offerings?

AJ: We have a fantastic partnership with the state of Iowa and Des Moines Area Community College (DMACC) which allows our team to take advantage of training programs that build their skillsets.

Our largest need is for automation specialists, machinists and computer numerical control operators, which led to the creation of the Accumold Scholars Program at DMACC. Through that initiative, we pay for technical credits, and students get a part-time job while learning our business. Once they graduate, the goal is for them to come on board, ready to hit the ground running as part of our team. Beyond that, Iowa's reasonable regulations and tax rates have given us the flexibility to grow quite nicely.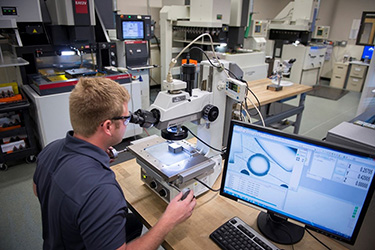 Q: What kind of customers do you primarily serve? Where are they based?

AJ: A good portion of our customers are in the medical device space – eye surgery companies, heart and pacemaker manufacturers, endoscopy companies. We have a lot of customers on the east coast, the Boston area, Chicago, Minneapolis and along the California coast. The drive for miniaturization is really where we find our key customers, certainly in a lot of minimally invasive surgical technologies and patient care.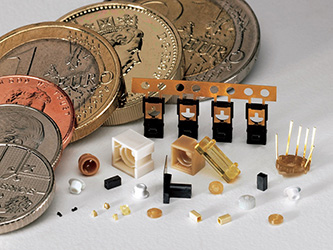 Q: You touched on some of the places in the U.S. that use your products. Has Accumold expanded its customer base to companies operating outside of the U.S.?

AJ: Yes! Our customers are found in Ireland, England, Germany, Singapore, the Philippines, China, France and Switzerland, just to name a few. We're doing business on a global scale, and interfacing with people across almost all time zones on a daily basis to help our customers be successful.