A Global Duo, Born in Iowa: BLK & Bold Coffee and Marvel
December 11, 2022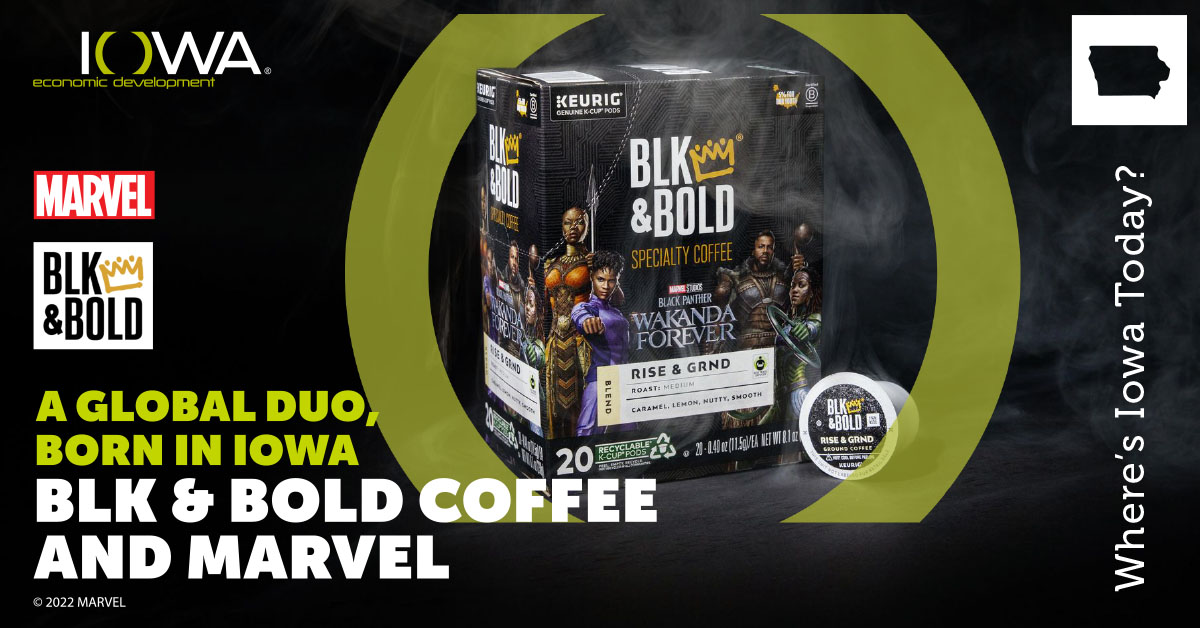 Most business owners launch their companies with maximizing profits as the motive. That's not the case with BLK & Bold, a 100% Black-owned coffee and tea company founded in 2018. Two childhood friends, Pernell Cezar Jr. and Rod Johnson, founded the business as a social impact brand focused on supporting under-resourced youth with coffee sales as the catalyst. Today, BLK & Bold has grown into an internationally known company with a roster of partners including Amazon, Marvel's Black Panther franchise and the NBA. Still, the Des Moines-based brand remains true to its purpose by pledging 5% of its proceeds to nonprofit organizations facilitating programs geared toward supporting youth across America.
Q: BLK & Bold's roots originate in Iowa. As the company has grown over the years, how has Iowa's business climate helped the company evolve to meet consumer demand?
Pernell Cezar Jr. (PC): Participation in the Iowa Economic Development Authority's Targeted Small Business (TSB) program and the microloan we received from the Iowa Center for Economic Success were both key for us. I learned about those serendipitously, just by way of how intimate the Des Moines community is. The TSB program ultimately helped us finance our first commercial roasters and gave us the ability to access additional capital at an early stage.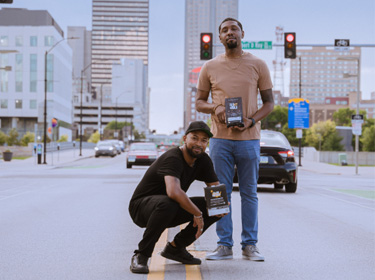 Q: What, if anything, do your customers say about the company's Iowa roots?
PC: We have a lot of support and encouragement here at home, but most people in the competitive spaces that we occupy don't know much about Iowa. Our profile as a Black-owned business is incrementally valuable for Iowa's profile, but it also creates a level of accountability for the state to continue building more businesses that represent Iowa on a national level.
Q: What's unique about BLK & Bold's offerings? What sets your coffee apart from others on the market?
PC: We offer an elevated product experience, from micro-roasting our coffee beans to the integrity of how we bring our products to market as a manufacturer. We create accessibility for that in everyday spaces, such as grocery stores retailers.
At the heart of the brand is a tangible ethos that's real and authentic, just like the people who support our journey. We represent a high percentage of diversity in all categories, from our employees to me and Rod as founders. Ultimately, we want to support our consumers' communities in ways that treat them with respect, and equally, with representation.

Q: What are some of the perks of operating and producing your coffee in Iowa?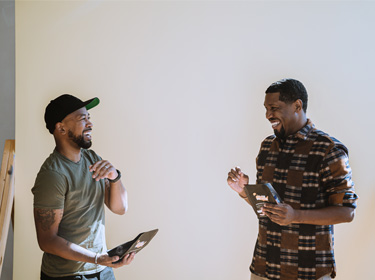 PC: Accessibility to and control over the resources that we have in the state have been perks. We've also received encouragement and support from the state and the communities we serve.
From a Black-owned business standpoint, we have a long way to go. We have disparities to overcome here in the state, which is one of the reasons we want to stay here and be a part of a solution. We've had employees move to Iowa to be a part of BLK & Bold, and that's encouraging as we work to be a part of the change that Iowa can see and will see.

Q: Where are some of the interesting places that BLK & Bold exports its products?
PC: We're predominantly in grocery and mass retailers like Target, Albertsons, Safe Way, Hy-Vee and Amazon. We're also the official coffee supplier for Microsoft's headquarters and the NBA's headquarters in New Jersey and New York. We're also available through foodservice companies serving several big corporations. Globally, our products are available on military bases.
Q: What's next for BLK & Bold?
PC: Looking ahead, we're establishing our own foundation to allow us to give even more aid to our pledge partners, such as the By Degrees Foundation which supports students here in Des Moines. Being a part of domestic and local solutions for youth will always be at the heart of what we do, and we plan on bringing even more vested stakeholders into the fold to help us achieve that goal.