Spring/Summer Iowa Travel Guide Now Available
March 9, 2023
For more information contact:
Jessica O'Riley – Iowa Tourism Office, Iowa Economic Development Authority
515.348.6256 or traveliowa@iowaeda.com
Spring/Summer Iowa Travel Guide Now Available
March 9, 2023 (Des Moines) — The spring/summer edition of the Iowa Travel Guide is now available to inspire travelers who want to plan their Iowa road trip. The free 140-page guide can be ordered online at traveliowa.com, by phone at 800.345.IOWA or picked up at any of Iowa's Welcome Centers. An online version is also available.
The publication includes features on new events and attractions for 2023, RAGBRAI's 50th anniversary, the Iowa State Fair, the Loess Hills, stops along the Lincoln Highway, golf courses and adventures on wheels. The guide also contains suggested attractions, restaurants, lodging properties, events and an itinerary for each of the five travel areas as well as campground listings. The cover features Rail Explorers in Boone.
"Demand for travel continues to be strong," said Amy Zeigler, state tourism manager for the Iowa Tourism Office. "According to the US Travel Association, nearly half of Americans with travel plans agree that taking time off is more important than ever and more than half say travel is a priority in their budget. The redesigned Iowa Travel Guide is a great inspiration piece to encourage people to visit our state."
The Iowa Tourism Office, part of the Iowa Economic Development Authority, works closely with community partners, attractions and events, to promote the state's beautifully vast scenery and unique history. Tourism in Iowa generated $1.8 billion in tax revenues in 2021, with more than $1 billion supporting state and local governments, while employing a total of 65,000 people statewide. For more information on everything Iowa has to offer tourists, visit traveliowa.com.
# # #
Note to Editors: The cover is available for download.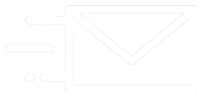 Stay Informed.
Sign Up to Receive Updates