Tax Credits Awarded to Iowa Historic Preservation Projects
December 3, 2020
For more information contact:

Ms. Kanan Kappelman, Iowa Economic Development Authority
Email: communications@iowaeda.com
Phone: 515.348.6248

$20.4 million in tax credits awarded to Iowa historic preservation projects

December 3, 2020 (DES MOINES, IA) – Awards totaling $20.4 million were announced today for historic preservation projects across the state. The Iowa Economic Development Authority (IEDA) awarded Historic Preservation Tax Credits to 10 projects.

"It's exciting to see Iowa's historic buildings find new life with assistance from this program," said Debi Durham, IEDA and Iowa Finance Authority Executive Director. "These projects – from residential housing to commercial office space and a restaurant/bar – will not only preserve the past, but also ensure our communities are attractive places to live and work into the future."
Approximately $20.5 million was available for award during the November 2020 application round. IEDA received 19 applications requesting $36.9 million in tax credits. Projects are scored based on readiness, financing and local support and participation.

The Historic Preservation Tax Credit program provides state income tax credit to projects for rehabilitation of historic buildings. The program is designed to promote the retention of unique, character-defining buildings and building features that contribute to a community and neighborhood. Rehabilitation must meet the federal Secretary of Interior standards.

The Historic Preservation Tax Credit program is administered by IEDA in partnership with the State Historic Preservation Office. The program moved to IEDA in August 2016. The next registration round will be held in late spring 2021.

To learn more, contact Dan Hansen at 515.348.6212 or daniel.hansen@iowaeda.com, or visit iowaeda.com/historic-preservation-tax-credit/.

###
Download a copy of today's awards:
iowaeda.com/userdocs/1232020historicpreservationtaxcreditawards.pdf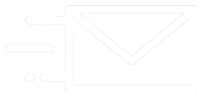 Stay Informed.
Sign Up to Receive Updates