Iowa Tourism Office Offers Incentives and Resources for Travel Through Fall and Winter
September 13, 2021
For more information, contact:
Jessica O'Riley
Iowa Economic Development Authority, Iowa Tourism Office
traveliowa@iowaeda.com
515.348.6256
Iowa Tourism Office Offers Incentives and Resources for Travel Through Fall and Winter
Iowa Farm & Fun Passport and Fall/Winter Iowa Travel Guide now available
September 13, 2021 (Des Moines) — The Iowa Tourism Office launched the Iowa Farm & Fun Passport, which provides travelers the opportunity to discover farm experiences and family fun across the state while earning the chance to win prizes. The fall/winter edition of the Iowa Travel Guide is also now available for travelers who want to learn more about exploring Iowa.
"Iowa is fortunate to have four seasons of travel," said Amy Zeigler, state tourism manager for the Iowa Tourism Office. "Our research shows that fall accounts for nearly 30% of visitors. Both the Iowa Farm & Fun Passport and Fall/Winter Iowa Travel Guide provide an abundance of ideas to inspire travel and offer activities over the next several months."
The Iowa Farm & Fun Passport features two trail options. The Iowa Dairy Trail includes homemade ice cream, cheese and all things dairy. Each check-in on the Dairy Trail earns travelers one entry into a monthly sweepstakes drawing, through December, courtesy of Midwest Dairy. Prizes include an ice cream maker, smoothie maker, espresso machine and an artisan pizza oven. The Fall Fun Trail features pick-your-own apple orchards and pumpkin patches giving travelers the chance to redeem family deals and discounts. The new passport joins existing programs for state parks, scenic byways, wine and beer. All passports are available at traveliowa.com/passport.
Twenty-one Iowa business are participating in the Iowa Farm & Fun Passport program, including:
Iowa Dairy Trail
Iowa Fall Fun Trail
The 140-page Fall/Winter Iowa Travel Guide includes listings for hundreds of authentic and unexpected destinations, cabins and campgrounds. Editorial content features Year of the Road Trip inspiration, the Freedom Rock Tour, fall color trips and tips, cultural cuisines in surprising places and more. QR codes link to related videos for a more immersive experience. The free guide can be ordered online at traveliowa.com, by phone at 800.345.IOWA or picked up at any of Iowa's 13 Welcome Centers. An online version is also available.
Tourism in Iowa generates nearly $9 billion in expenditures and $517.5 million in state taxes, while employing 70,200 people statewide. The Iowa Tourism Office is part of the Iowa Economic Development Authority. For more information, visit traveliowa.com.
# # #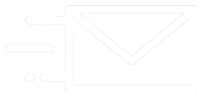 Stay Informed.
Sign Up to Receive Updates