Enhance Iowa Board awards $790,000 CAT grant to Bettendorf
June 2, 2023
For more information, contact,
Jessica O'Riley, Iowa Economic Development Authority
515.348.6256
communications@iowaeda.com

Enhance Iowa Board awards $790,000 CAT grant to Bettendorf
June 2, 2023 (DES MOINES) – At yesterday's meeting, the Enhance Iowa Board awarded a $790,000 Community Attraction and Tourism (CAT) grant to an outdoor waterpark and ice rink project in Bettendorf.
Details for the project receiving a CAT grant follows:
Project Name: The Landing, Bettendorf
Total Project Cost: $22,937,600
Amount Awarded: $790,000
Project Description: This project will consist of an outdoor water park and ice rink. The water park will include a leisure pool, lazy river, splash deck and a water slide tower with multiple water slides. The 12,250-square-foot outdoor ice rink will include concessions and restrooms.
The Enhance Iowa Program provides financial incentives to communities for the construction of recreational, cultural, educational or entertainment facilities that enhance the quality of life in Iowa. To date, 128 CAT grants have been awarded by the board, totaling $42,830,023. The next Enhance Iowa Board meeting is scheduled for July 6, 2023.
# # #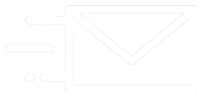 Stay Informed.
Sign Up to Receive Updates