Iowa Energy Center board awards $1 million in energy grants, one energy infrastructure loan
August 11, 2022
For more information contact:
Ms. Kanan Kappelman, Iowa Economic Development Authority
515.348.6248
communications@iowaeda.com
Iowa Energy Center board awards $1 million in energy grants, one energy infrastructure loan
August 11, 2022 (Des Moines) – The Iowa Energy Center (IEC) announced $1,051,872 in grants to four projects at today's board meeting. The IEC Grant Program is funded by Iowa ratepayers, customers who pay for an electric or natural gas utility service through a local electric and/or gas utility. These funds enable eligible applicants to pursue projects that align with one of the key focus areas of the Iowa Energy Plan.
"Iowa is fortunate to have diverse energy resources, innovative companies and academic institutions, and a collaborative spirit," said Debi Durham, executive director of the Iowa Economic Development Authority (IEDA) and the Iowa Finance Authority. "Today, the Iowa Energy Center supported projects that are diverse, innovative and with public-private collaborations which will benefit our state's energy economy going forward."
The IEC Grant Program received 51 pre-applications, totaling more than $14 million in funding requests. Eleven of these applicants proceeded to complete the full application with requests totaling over $3 million. Applications were reviewed and scored by a committee of the IEC board members based on alignment with the Iowa Energy Plan, the ratepayer benefit provided, project goals, programmatic capabilities of the applicant and collaboration efforts with other eligible applicants, among other criteria.
Additionally, the board approved an Energy Infrastructure Revolving Loan for $193,000 to Accu-Steel in Audubon. The company plans to integrate thin solar panels into a fabric prototype building for research and demonstration purposes. They currently manufacture fabric covered buildings for customers like beef cattle producers. This loan program provides low-interest loans for energy infrastructure projects.

The IEC is managed by IEDA and overseen by a governor-appointed board composed of representatives from academia, state government and the utilities. For more information on the IEC, visit iowaeda.com/iowa-energy-office/.
# # #
IEC Grant Awards
Organization: Iowa State University
Project Name: Recycling of Used and End-of-Life Li-Ion Batteries to Extract Lithium, Anode, and Cathode Materials
Grant Award: $347,530
Organization: Iowa State University
Project Name: Mining Smart Meter Data for Modeling and Mitigating EV Charging Impacts on Distribution Grids
Grant Award: $203,342
Organization: Legov Systems Group
Project Name: Continuous Thermal to Electrical Energy Harvesting from Industrial and Residential Waste Heat
Grant Award: $301,000
Organization: Iowa State University
Project Name: Laser Surface Engineering of Natural Gas Pipelines for Extended Service Life
Grant Award: $200,000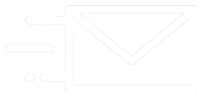 Stay Informed.
Sign Up to Receive Updates