BOARD ACTION: Nearly $556,000 in CAT Grants Awarded to Projects Two Communities
June 12, 2019
For more information:

Jessica O'Riley, Iowa Economic Development Authority
Phone: 515.240.8089
communications@iowaeda.com
More than $556,000 in CAT grants awarded to projects in two Iowa communities
June 12, 2019 (Des Moines) – The Enhance Iowa Board awarded $556,549 in Community Attraction and Tourism (CAT) grants to a historic theater renovation and expansion in Des Moines and a splash pad at the June 12 meeting in Des Moines.
The following projects were approved for grants:
Project Name: Hoyt Sherman Place: The Next 100 Years, Des Moines
Total Project Cost: $4,152,087
Amount Awarded: $500,000
Project Description: This project includes four phases of renovation and expansion: a three-story, 9,000-square-foot addition to the north side; a 720-square foot addition east of the box office; improved concession and equipment storage; and the renovation of a storage area into a donor lounge.
Project Name: SRNA Phase IV – Splash Pad and Restroom Picnic Facility, Solon
Total Project Cost: $297,459
Amount Awarded: $56,549
Project Description: This project includes the construction of a picnic shelter, restroom and splash pad in the Solon Recreation and Nature Area. The 6,153-square-foot splash pad will have above ground spray features as well as ground sprays. The shelter facility will provide restrooms, showers and a covered picnic area.
The Enhance Iowa Program provides financial incentives to communities for the construction of recreational, cultural, educational or entertainment facilities that enhance the quality of life in Iowa. To date, 51 CAT awards have been granted by the board, totaling $15,968,653. The next Enhance Iowa Board meeting is scheduled for July 10 in Des Moines.
# # #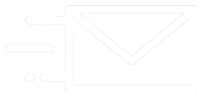 Stay Informed.
Sign Up to Receive Updates