Rural Coon Rapids is Newest Main Street Iowa Community
August 13, 2019
For more information, contact:

Jacque Matsen
communications@iowaeda.com
515.348.6245
Rural Coon Rapids is Newest Main Street Iowa Community
August 13, 2019 (COON RAPIDS) – The Iowa Economic Authority (IEDA) announced today the addition of Coon Rapids as the newest Main Street Iowa community. The application process is rigorous, starting fall last year for interested communities, and the designation is prestigious. Coon Rapids joins only 53 other Main Street Iowa communities across the state. IEDA and Iowa Finance Authority Director Debi Durham was on-site at the Raccoon River Social Club in Coon Rapids to make the announcement and celebrate the community's accomplishments.
"What stands out to me about Coon Rapids is the number of young leaders with a strong vision for the future of their town," said Durham. "There are families returning to Coon Rapids, or coming here for the first time, to make a home and quality of life that you can't find elsewhere. I see the passion and pride they have for ensuring this momentum continues, so others can be successful here as well."
The Coon Rapids story mirrors that of many towns across the state. A once prosperous community with a few large employers supporting the economy, Coon Rapids struggled after losing those key businesses and the historic community leaders who worked for them. The next generation is looking ahead though and developed a plan to jump start resident pride and downtown development, which included hiring community coordinator Katie Mason last year.
"Being selected for this role was a dream come true," said Mason. "I am so excited to see our town rally and take the steps needed to make our downtown a destination for residents and visitors. We are not caught up in what once was or could have been, but instead are focused on what we want our future to be. I know being part of the Main Street family will help us accomplish our vision."
Although Coon Rapids was the smallest of the communities applying, they raised the greatest amount of local support for the program, proving it's not the size of the town that matters, but rather the will of the people. Applicants to Main Street Iowa, which only accepts a limited number of new communities every two years, must demonstrate local support and investment, a downtown district with potential for growth, and readiness to implement the time-tested "Main Street Approach" to revitalization and economic development.
"Coon Rapids has done everything right," said Michael Wagler, Main Street Iowa State Coordinator. "They participated in application workshops, visited numerous neighboring Main Street communities and attended Iowa Downtown Resource Center events in preparation. The Advisory Committee recognized and rewarded their local commitment, strong plan for the future and the great potential to use Main Street program resources to take their community to the next level."
Coon Rapids also was re-designated as a Great Place by the Iowa Arts Council in August 2018 and received a Community Catalyst Building Remediation award from IEDA in spring 2019 to transform a half-block of vacant property in its downtown.
Since its inception, the Main Street Iowa program has generated nearly $2 billion in private investment, more than three million volunteer hours, nearly 5,000 new businesses and more than 15,000 jobs. Main Street Iowa is one of 40 programs in the Main Street America network and is often held up as an example of how to successfully leverage the "Main Street Approach" to revitalize downtowns and inspire economic growth.
For more information on the Main Street Iowa program, including a map of Iowa's Main Street communities, visit iowaeda.com/mainstreetiowa, contact Michael Wagler at 515.348.6184 or mainstreet@iowaeda.com.
###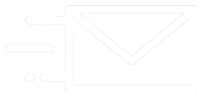 Stay Informed.
Sign Up to Receive Updates