Historic Nevada Joins Prestigious Main Street Iowa Program
August 14, 2019
For more information, contact:

Jacque Matsen
communications@iowaeda.com
515.348.6245
Historic Nevada Joins Prestigious Main Street Iowa Program
State officials, business and community leaders gather at the new Lincoln-Jefferson Heritage Park on Nevada's Main Street to recognize the designation
August 14, 2019 (NEVADA) – The Iowa Economic Development Authority (IEDA) announced the addition of Nevada as the newest Main Street Iowa community today. The application process is rigorous, starting fall last year for interested communities, and the designation is prestigious. Nevada joins only 53 other Main Street Iowa communities across the state. IEDA and Iowa Finance Authority Director Debi Durham was on-site to make the announcement and celebrate the community's accomplishments.
"Nevada is experiencing tremendous economic momentum right now," said Durham. "They smartly see how the Main Street program can help them create a quality of life, and hip upper-story downtown housing, that will attract the young workforce needed to fill a growing number of jobs at local businesses."
Nevada is home to three significant economic development projects announced over the last year – two expansions of existing businesses and one new-to-Iowa company with plans to repurpose an existing facility. These businesses alone plan to add 250 positions. The community has responded by taking a proactive multi-prong approach to increasing housing options, investing in infrastructure improvements downtown and pursuing Main Street designation.
"Nevada considered applying before, but the timing wasn't quite right," said Steve Skaggs, chair of the community's application steering committee. "There's no question that the stars are aligned this time. We not only have a historic, destination-worthy district, but also a town full of young, enthusiastic leaders who recognize that when our Main Street is successful, all of Nevada is successful."
Applicants to Main Street Iowa, which only accepts a limited number of new communities every two years, must demonstrate local support and investment, a downtown district with potential for growth and readiness to implement the time-tested "Main Street Approach" to revitalization and economic development. Nevada generated wide-spread support for its application, even from well beyond its downtown businesses, demonstrating the potential for the Main Street program to make a difference well beyond district borders.
"Nevada understands the spirit of the Main Street program," said Michael Wagler, Main Street Iowa program coordinator. "They get the connection between a vibrant downtown and economic growth. When you create good jobs and a place people want to live, success follows. The Advisory Committee also was struck by Nevada's in-person presentation. That might be the first time a community has used a live city council meeting to make its case for joining the Main Street Iowa program!"
The Lincoln-Jefferson Heritage Park, where today's event was held, was redeveloped on land in front of city hall in 2015. A portion of the new Main Street District is on the National Register of Historic Places. Nevada's young historian, Henry Corbin, keeps the town's past top of mind with a weekly Facebook feature that honors the past, but also celebrates the future potential.
Since its inception, the Main Street Iowa program has generated nearly $2 billion in private investment, more than three million volunteer hours, nearly 5,000 new businesses and more than 15,000 jobs. Main Street Iowa is one of 40 programs in the Main Street America network and is often held up as an example of how to successfully leverage the "Main Street Approach" to revitalize downtowns and inspire economic growth.
For more information on the Main Street Iowa program, including a map of Iowa's Main Street communities, visit iowaeconomicdevelopment.com/mainstreetiowa, contact Michael Wagler at 515.348.6184 or mainstreet@iowaeda.com.
###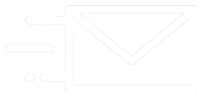 Stay Informed.
Sign Up to Receive Updates