BOARD ACTION: Enhance Iowa awards more than $1.3 million in CAT grants
October 2, 2020
For more information, contact
Jessica O'Riley, Iowa Economic Development Authority
515.348.6256
communications@iowaeda.com
Enhance Iowa Board awards more than $1.3 million in CAT grants to three communities
October 2, 2020 (DES MOINES) – The Enhance Iowa Board awarded $1,303,000 in Community Attraction and Tourism (CAT) grants to projects in Cedar Rapids, Northwood and Maquoketa.
The details for the projects receiving CAT grants are as follows:
Project Name: ConnectCR, Cedar Rapids
Total Project Cost: $12,438,140
Amount Awarded: $500,000
Project Description: The project links Cedar Lake and the Smokestack Bridge, book-ending the downtown area via trail systems. This request is specific to Phase I and includes the installation of fishing jetties, vegetation and floating islands, an observation pier, a nature-themed playground, a trailhead, a parking lot, street improvements, a boardwalk, interpretive signage, an overlook, a park shelter, access to paddling sport equipment with a recreational rental facility and ADA accessible kayak/canoe launches and landings. The development of wetlands or forest area as recommended in the Linn County Watershed Management Plan plus shoreline restoration and stabilization work are also part of the project.
Project Name: Vikings Activity Center, Northwood
Total Project Cost: $5,357,730
Amount Awarded: $453,000
Project Description: This project will include the construction of a 37,100-square-foot facility over two floors. The main level will contain two full-sized wooden basketball/volleyball courts, baseball/softball pitching and hitting areas, a wrestling room capable of fitting two full-sized mats, a multi-purpose room, men's and women's locker rooms, two office spaces available for rental and a receptionist desk. The upper level will feature a walking/running track, space for cardio machines and a separate space for weightlifting.
Project Name: Jackson County Fair & Extension / 4-H Outreach Center, Maquoketa
Total Project Cost: $1,970,723
Amount Awarded: $350,000
Project Description: This project will include the construction of a new Outreach Center on the Jackson County Fairgrounds to house the Jackson County Fair/ISU Extension Offices, a small conference room, a certified commercial kitchen and a 300-person, state-of-the-art conference/education space. The Outreach Center will allow for the expansion of training programs and educational opportunities with the Extension, and offer the community an additional venue for meetings, seminars, corporate events and educational programming. It will also offer larger restroom facilities and expanded space for a 4-H food stand during the fair.
The Enhance Iowa Program provides financial incentives to communities for the construction of recreational, cultural, educational or entertainment facilities that enhance the quality of life in Iowa. To date, 83 CAT grants have been awarded by the board, totaling $26,339,725. The next Enhance Iowa Board meeting is tentatively scheduled for November 5 (if board review or action is needed).
# # #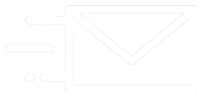 Stay Informed.
Sign Up to Receive Updates