BOARD ACTION: Board Approves Projects From Three Established and Five Startup Companies
April 17, 2020
For more information contact:

Kanan Kappelman, Iowa Economic Development Authority
Phone: 515.348.6248
Email: communications@iowaeda.com
IEDA Board Approves Projects from three established and five startup companies in Iowa
April 17, 2020 (DES MOINES, IA) – Today, the Iowa Economic Development Authority (IEDA) Board approved awards for three legacy companies, which will assist in the creation of 76 jobs and result in $23 million in new capital investment for the state. These projects are located in Ames, Council Bluffs and Urbandale. The board also approved innovation funding in support of five startups located in Ellsworth, Iowa City, Marion, Des Moines and Roland.
Amcor Rigid Plastics to expand in Ames
Amcor Rigid Plastics is among the world's largest manufacturers of rigid plastic packaging for the food, beverage, spirits, personal/home care and healthcare industries. It has operations in 13 countries and 59 locations, including locations in Ames, Des Moines and Centerville, IA. Amcor's project will bring six additional production lines to its existing facility in Ames. This project represents a $3.1 million capital investment. The board awarded the project tax benefits through the High Quality Jobs program (HQJ), which is expected to create 42 new jobs, of which six are incented at a qualifying wage of $27.25 per hour.
Applichem to relocate to Council Bluffs
Applichem, Inc. manufactures and distributes adhesives for industrial applications. With main products consisting of glue, sealants and tapes, their customers include manufacturing and industrial companies. Applichem will relocate to Council Bluffs, allowing for additional space that will help the company expand production. The board awarded this $676,000 capital investment tax benefits through the Targeted Jobs program, which will create 16 jobs, incenting 12 at a qualifying wage of $21.30 per hour.
Iowa Bankers Insurance and Services to construct training facility in Urbandale
An affiliate of the Iowa Bankers Association (IBA), Iowa Bankers Insurance and Services, Inc. (IBIS) is a commercial financial services business operation providing mortgage, education, compliance and insurance services for community banks in Iowa and the surrounding states. Unlike a typical member association, IBA formed two commercial for-profit, financial services companies to serve its member banks and provides advocacy, education, and public awareness activities. Iowa Bankers Mortgage Corporation (IBMC), a wholly owned subsidiary of IBIS, operates as a mortgage banking corporation providing service to community banks. IBIS will construct an office building in Urbandale to recruit and retain the workforce it needs to support a growing business. The company was awarded tax benefits through HQJ. The project represents a $19.6 million capital investment and will create 18 jobs, 12 of which are incented at a qualifying wage of $30.98.
Awards made to five startups
Eagle's Catch, an aquaculture company headquartered in Ellsworth, provides safe, fresh and sustainable seafood. The company is currently constructing one of the largest indoor fish farms in the world to produce tilapia, one of the world's most popular seafood products. The company was awarded a $100,000 Demonstration Fund loan for purchasing production-optimizing equipment.
Iowa City-based Apollo Technologies is an internet-based hiring platform designed to match healthcare facilities requiring temporary positions with healthcare providers to ensure all needed services are available at their location. This program allows Apollo's clients the ability to rapidly fill positions on an on-demand basis. The company was awarded a $25,000 Proof of Commercial Relevance (POCR) loan for IP development and evaluation, proof of concept work, product refinement, market planning/market entry activities and key personnel.
The online marketplace ShopWhereILive helps local businesses, handmade artisans and service providers overcome the barriers of traditional in-person-only sales. The company, based in Marion, was awarded a $25,000 POCR loan for market analysis research, product refinement, key personnel, digital marketing, market planning/market entry activities and IP development.
Trade Labs, based in Des Moines, is a social marketplace for stock trading education. The platform allows experienced traders to post/create content for inexperienced traders for a monthly subscription fee. The company was awarded a $25,000 POCR loan for software development, research, software integrations and legal/administrative expenses.
NXGenCare in Roland created a smart toilet seat to help Skilled Nursing Communities/Healthcare Centers automate the charting process of residents by tracking their behavior. This technology provides feedback on a person's daily well-being and identifies early signs of potential health problems. The company was awarded a $25,000 POCR loan for proof of concept work and product refinement.
Award recommendations for these funds are made by the Technology Commercialization Committee to the IEDA Board for approval.
# # #
Download a spreadsheet with today's awards
iowaeda.com/UserDocs/news/april20awards.pdf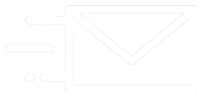 Stay Informed.
Sign Up to Receive Updates