BOARD ACTION: Board Approves Relocation Project in Rural Chariton
August 16, 2019
For more information contact:
Jacque Matsen, Iowa Economic Development Authority
Phone: 515.348.6245
Email: communications@iowaeda.com
Economic Development Board approves relocation project in rural Chariton
August 16, 2019 (DES MOINES, IA) – Today, the Iowa Economic Development Authority (IEDA) Board approved an award for Seats Incorporated to expand in Chariton.

Seats Incorporated to relocate metal fabrication to rural Chariton
Seats Incorporated is a subsidiary of the Nordic Group of Companies, LLC headquartered in Wisconsin. Seats Incorporated manufactures seating products for industrial, transportation and commercial markets such as turf equipment, heavy duty trucks, emergency vehicles and construction equipment. The company plans to relocate its metal fabrication process from Reedsburg, WI to Chariton. The board awarded Seats Incorporated tax benefits through the High Quality Jobs program. The project is expected to generate $5.3 million in capital investment by the company and create 64 jobs, of which 12 are incented at $20.09 per hour.

# # #
Download a spreadsheet with today's awards:
iowaeda.com/userdocs/news/aug19awards.pdf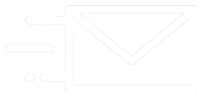 Stay Informed.
Sign Up to Receive Updates