BOARD ACTION: Board Approves Projects From Three Established and Five Startups
September 20, 2019
For more information contact:
Jacque Matsen, Iowa Economic Development Authority
Phone: 515.348.6245
Email: communications@iowaeda.com
IEDA Board approves projects from three established and five startup companies in Iowa
September 20, 2019 (DES MOINES, IA) – Today, the Iowa Economic Development Authority (IEDA) Board approved awards for three legacy companies, which will assist in the creation of 150 jobs and result in more than $145 million in new capital investment for the state. These projects are located in Eddyville, Dubuque and Lime Springs. The board also approved innovation funding in support of five startups located in Washington, Ames, Red Oak and Des Moines.
Cargill plans expansion in Eddyville
Cargill brings food, agricultural, financial and industrial products to people who need them around the world. It operates in 70 countries/regions and has 155,000 employees worldwide. Cargill will expand its Eddyville Bioprocessing Complex with the construction of new office space, new and upgraded bioprocessing equipment, expanded capacity of its wastewater facility and expansion of research and development. The board awarded Cargill tax benefits through the High Quality Jobs program (HQJ). The project is expected to generate $125 million in new capital investment, create 17 jobs at a qualifying wage of $17.46 per hour and position the Eddyville facility for continued future growth.
Manufacturer moves production from Nebraska to Dubuque
Progressive Processing, LLC, is a wholly owned subsidiary of Hormel Foods Corporation, a global branded food company. The Dubuque plant originally opened in January 2010 to produce Hormel® Compleats® microwave meals and canned chunk chicken. The plant was later expanded to produce the SPAM® family of products and Hormel® Real Bacon Bits. This project will add capacity in the SPAM® products production by moving a production line currently in Fremont, Nebraska, to Dubuque. The board awarded the project, which will result in $13 million in new capital investment for the state, tax benefits through HQJ. Progressive Processing is expected to create 58 jobs, of which 14 are incented at a qualifying wage of $23.39 per hour.
Upper Iowa Beef to expand production facility in Lime Springs
Upper Iowa Beef, LLC, is a locally sourced, state-of-the-art beef processing facility in Lime Springs. The business is approaching its second year of successful operation and has positioned itself for this proposed expansion. Upper Iowa Beef plans to add 27,000 square feet to its existing facility to increase its processing capacity from 500 head to approximately 1,500 head per week. This expansion will serve Upper Iowa Beef's 70 existing customers and enable it to grow its customer base. The board awarded the company tax benefits through HQJ for committing to invest nearly $7 million in new capital and create 75 jobs, 20 of which are incented at a qualifying wage of $21.73 per hour.
Awards made to five startups
Continuum Ag, based in Washington, utilizes the latest soil testing technologies to tailor recommendations for building soil health and regenerative agricultural practices. The company will continue software development to enhance usability and usefulness, and will expand its soil database through farm consultants in Continuum's TopSoil network, a nationwide association of soil health focused agronomists. The company was awarded a $25,000 Proof of Commercial Relevance loan for proof of concept work, product refinement, market planning and entry activities and key personnel.
Ames-based Kimle Aquaculture is building a full-scale research and development demonstration production facility in Iowa that utilizes an algae-based recirculating aquaculture system. This facility, which will be integral in bringing future aquaculture producers to the state, will assist in both the deployment and commercialization of their full-scale integration model and the securing of purchase agreements for both shrimp and algae. Kimle was awarded a $100,000 loan from the Demonstration Fund for marketing and equipment.
Original Appearance Manufacturing (OAM) in Ames designs and manufactures Quick Covers, precision-molded plastic covers that fit snugly over rust-prone areas of automobiles. Demand has outpaced the current manufacturing facility and OAM plans to outsource manufacturing to an Iowa manufacturer. Ensuring every Quick Cover is formed and cut to specification requires a very detailed CAD drawing of each product. OAM will then convert those drawings into new high-volume tooling to be handed off to the manufacturer to be used in production. The company was awarded a $100,000 loan from the Demonstration Fund for equipment/tooling and personnel.
JBI Distributors, based in Red Oak, services the poultry industry in the areas of biosecurity, animal welfare and innovation. The company has created specific applicators (farm technology) to better apply disinfectants in barns and facilities to curtail issues associated with bacteria and virus outbreaks, such as salmonella. JBI was awarded a $100,000 loan from the Demonstration Fund, primarily for key personnel and equipment.
Founded in 2019, GKAT Reclamation in Des Moines offers an environmentally sound reclamation solution when compared to current electronics waste disposal practices. The company has developed an industry disrupting, patent pending, non-thermal, closed loop reclamation process for electronics recycling. GKAT was awarded a $250,000 Propel loan from the Iowa Innovation Acceleration Fund for key personnel and facility acquisition/equipment.
Award recommendations for these funds are made by the Technology Commercialization Committee to the IEDA Board for approval.
# # #
Download a spreadsheet with today's awards:
iowaeda.com/userdocs/news/sep19awards.pdf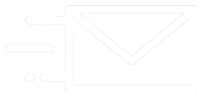 Stay Informed.
Sign Up to Receive Updates