BOARD ACTION: $400,000 CAT Grant Awarded to Des Moines Project
February 13, 2019
Jessica O'Riley, Iowa Economic Development Authority
Phone: 515.348.6256
jessica.oriley@iowaeda.com
$400,000 CAT grant awarded to project in Des Moines
February 13, 2019 (Des Moines) – The Enhance Iowa Board awarded a $400,000 Community Attraction and Tourism (CAT) grant to a railroad depot renovation and new event center project in Des Moines. The award was approved at today's meeting in Des Moines.
The following project was approved for a grant awarded from the Community Attraction and Tourism (CAT) Fund:
Project Name: Des Moines Heritage Center, Des Moines
Total Project Cost: $2,316,753
Amount Awarded: $400,000
Project Description: The historic 1901 East Des Moines Union Depot will be fully restored, and a new event center will be constructed adjacent to the Depot. The Heritage Center will be a collaborative space supporting a variety of heritage organizations and provide a venue for community events.
The Enhance Iowa Program provides financial incentives to communities for the construction of recreational, cultural, educational or entertainment facilities that enhance the quality of life in Iowa. To date, 44 CAT awards have been granted by the board, totaling $14,663,226. The next Enhance Iowa Board meeting is scheduled for March 13, 2019, in Urbandale.
# # #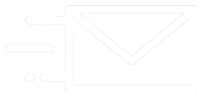 Stay Informed.
Sign Up to Receive Updates