Rural Housing Assessment Grant Program
Empower Rural Iowa
Helping Rural Communities with Housing Development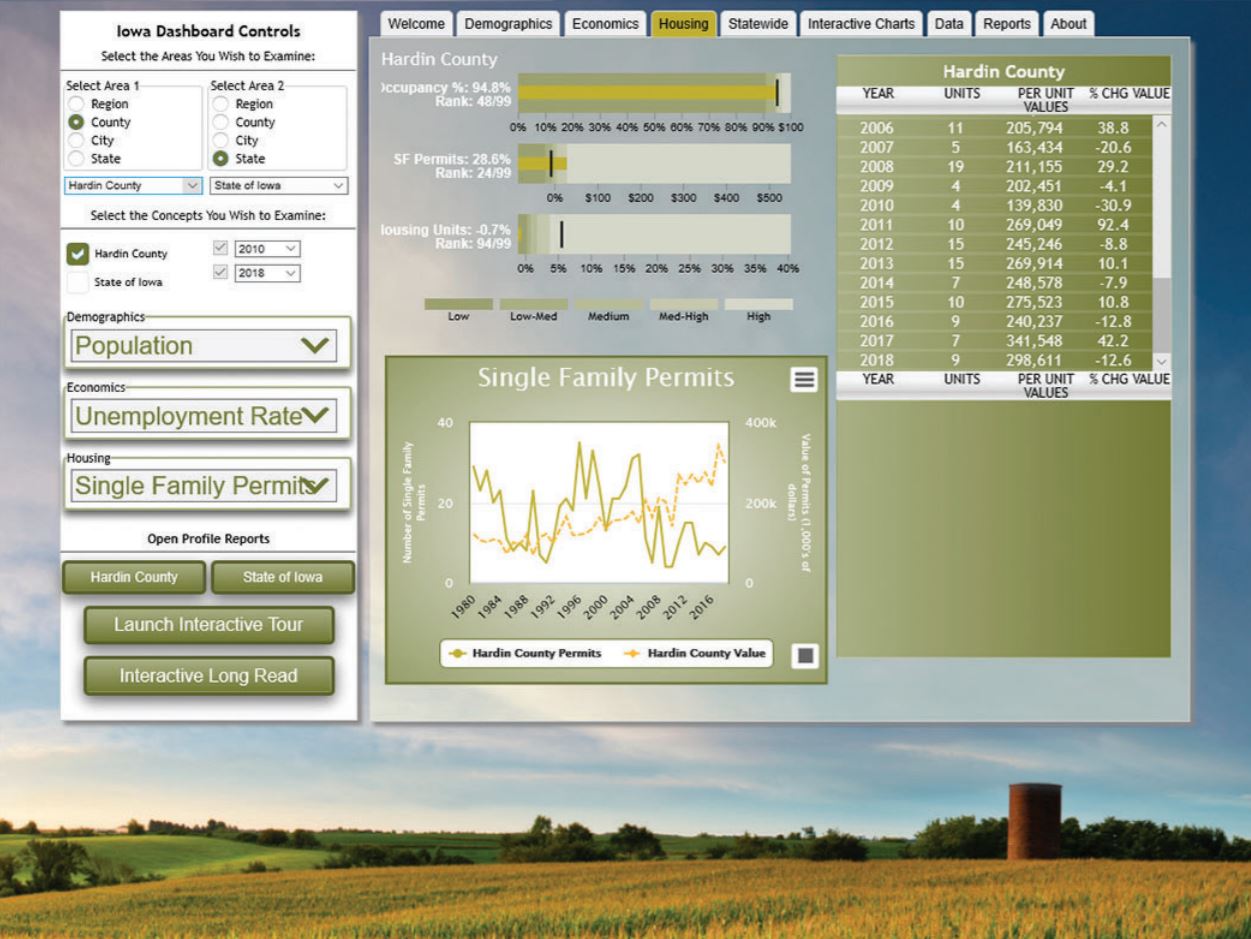 The Rural Housing Assessment Grant program supports the use of publicly available, online information through the "Profile of Iowa" tool and rural community efforts to interpret publicly available hard data to implement changes through development codes, local ordinances and housing incentives specific to individual community needs.

Informational Webinar

In partnership with Iowa State University (ISU) Extension and Outreach's Rural Housing Readiness Assessment workshops, program funding will empower communities to assess the current development environment and enact changes resulting in the creation of policies and procedures attractive to potential developers.

The program is administered by the Iowa Economic Development Authority's (IEDA) Center for Rural Revitalization in consultation with the Governor's Empower Rural Iowa Initiative Task Forces and ISU Extension and Outreach.

Funding is based on annual availability. Grant amounts are $10,000 with a cash match of $5,000.
Who Qualifies?
City must be the applicant with a population of 20,000 or fewer and not contiguous to a city with a population of 40,000 or greater
An eligible city may submit an application that includes one or more partners and may apply on behalf of an entire county assessment if the county is one of the 88 least populous counties in Iowa

Scoring Criteria
Timing and Need
Housing Committee and City Resolution
Existing Documentation
Implementation
Budget and Local Support
How Do I Apply?
Application Window Opens July 1 on IowaGrants.gov
The deadline to apply for funding is 11:59 p.m., September 1.
Applicants must utilize Iowa Profile Tool and contract with ISU Extension and Outreach for the facilitated Rural Housing Assessment Readiness Workshop.
Applicants must form a local housing committee.
Applications are reviewed by a panel, including: Governor's Empower Rural Iowa Initiative Task Force members, ISU Extension and Outreach staff, and expert professionals.
Extra consideration is provided to applications with projects supporting housing initiatives endorsed by the Iowa Great Places Citizen's Advisory Board, as well as those located in a community of 10,000 or fewer.
For more information, contact:
Liesl Seabert
Email Liesl